No sports league does more than the National Football League to encourage the stereotype of the glass-chewing, expletive-spewing coach. Tony Dungy, though, was more Kenneth Parcell than Bill Parcells – a soft-spoken, clean-cut ex-defensive back whose winning pedigree and strategic ingenuity rightly earned him pride of place among the titans of his profession. That Dungy is also a Black pioneer makes him especially useful to commissioner Roger Goodell's efforts to "protect the [NFL] shield" from the seasonal assaults on its undying legacy of racial and gender inequality. Since transitioning to a lofty post-retirement role as co-host of NBC's top-rated NFL telecasts, it's been on the 67-year-old to serve up even-toned reassurances of the league's commitment to fair play. But when it comes to Dungy's personal views, the coach will happily talk tough.
Last Friday, Washington DC's National Mall was the site of the March for Life, a pro-life rally that kicked off in 1974 – a year after Roe v Wade was decided. Interestingly, the rally was conceived by anti-abortionists on the left – first as a one off, then as a protest that would annually recur until Roe v Wade was overturned. But it's long since been taken over by the right and turned into a political football. In 2020 Donald Trump became the first sitting president to attend the event in person. Dungy's maiden appearance for the 50th edition of the March, the first since Roe was overturned, was no less noteworthy.
Reading from his iPhone, the coach, one of 20-odd keynote speakers, delivered a four-minute sermon on the power of prayer and its ability to compel nonbelievers to appreciate the significance of human life. He made a parable out of Damar Hamlin – the 24-year-old Buffalo Bills safety whose heart stopped beating after a routine tackle. The real miracle, Dungy intoned, wasn't the resurrectional medical care Hamlin received on the field and in hospital that put him on track for a full comeback. No, it was the TV cameras lingering on Buffalo and Cincinnati players knelt in prayer, the kind of devotion that the league once threatened to fine his teams for. It was that game getting canceled, despite its urgent on-field and financial impacts, because a life hung in the balance. "Even people who aren't necessarily religious got together and called on God," Dungy said. "Well, that should be encouraging to us."
Dungy's words, while cheered by tens of thousands of revelers, weren't as enthusiastically received off the Mall – not least his wife, Lauren, waiting in the wings to follow him on stage and extol the virtues of adoption. Progressive sports pundits took particular exception to the coach using Hamlin's near-death experience as a Trojan Horse for his views on the termination of unborn fetuses. Dave Zirin, the Nation's venerable sports columnist, called Dungy's speech "obscene". Beforehand, Keith Olbermann, the foundational ESPN sportscaster turned NBC politico, beseeched his former employer to cut ties with the coach. "He's using you," Olbermann tweeted.
All of this came after Dungy lit a firestorm earlier in the week with a hot non-sports take. In response to a Daily Wire tweet about Minnesota house members pushing a bill that would put menstrual products in boys' school bathrooms, Dungy snarked, "some school districts are putting litter boxes in school bathrooms for students who identify as cats" – furthering a exhaustively debunked anecdote that's nonetheless become popular with Lauren Boebert, Joe Rogan and other self-styled "free-thinkers". Danny Kanell, a clipboard-holding QB turned sports-talk host, was one notable member of the NFL to publicly defend Dungy, calling him "morally upright" while bashing news stories suggesting otherwise as "hatred of Christianity". But that wasn't enough to stop the all-out social media blitz from overwhelming the Hall of Fame coach.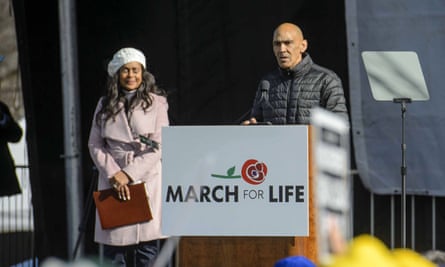 After discreetly deleting his kitty litter jab and expressing contrition via a lawyered statement, Dungy returned to Twitter on Saturday to apologize anew and reestablish himself as a universal-loving Christian. And the extra effort might've resonated if the coach hadn't also included a screenshot of the second sorry note in quotes inside a text message bubble that one can only presume was also generated by a spokesperson. Not surprisingly, the fumbled apology has given Dungy's critics reason to pile on all over again. Worse, you'd never know this was the same coach who was once so masterful at doing things the right way.
As a pro in the 1970s, Dungy humbly accepted a conversion from quarterback to defensive back and became a key contributor on the Pittsburgh Steelers' Super Bowl dynasty in 1978. In the early '80s, after a three-year playing career, he transitioned over to the Steelers' defensive coaching staff, was promoted to coordinator, and took a demotion to defensive backs coach in stride after a hard losing season.
By the mid-'90s, he was running the Tampa Bay Buccaneers and transforming them from a league doormat to a defensive dynamo with his Tampa 2 bend-but-don't break defense. When he was ousted from that job in 2002, Dungy re-emerged with the Indianapolis Colts and turned that Peyton Manning-led juggernaut into a championship winner – the first directed by a Black head coach – with a 2007 victory in Super Bowl XL against Chicago Bears coach Lovie Smith, one of a long line of Black sideline generals to descend Dungy's coaching tree. A decade ago, the success of Dungy's lineage was presented as the first and last reason to hire non-white coaches.
But somewhere along the way, something in Dungy snapped. After his oldest son, James, took his own life in 2005, the coach went from speaking at conferences for the Fellowship of Christian Athletes to fundraising for a think tank that opposes same-sex marriage. When Michael Sam, pro football's first out gay player, was drafted by the St Louis Rams in 2014, Dungy said he wouldn't have wanted the University of Missouri linebacker on his team because of his sexual orientation and the potential distractions it might bring. Mind you, this is the same paragon of gridiron virtue who argued for Michael Vick to be rehired after the Pro Bowl quarterback was federally imprisoned for running a dog fighting ring; Dungy also said he'd welcome Ray Rice back into an NFL locker room after the Pro Bowl tailback was banished from the league for KO'ing his girlfriend.
All the while Dungy rates among the NFL's worst television analysts, providing the least insight in the most monotone delivery. Only he could make the last minutes of Jacksonville's wildcard comeback against Los Angeles about as thrilling as Ben Stein's roll call in Ferris Bueller's Day Off. (Not even the great Al Michaels, clearly beaten down from announcing too many Thursday night games, could inject any more life into the broadcast.)
The low energy alone would be reason enough for NBC to at least bench Dungy. But he remains a prominent part of the network's NFL coverage and figures to remain so next season. Sticking by dodgy NFL analysts is a routine play for NBC. Lead announcer Mike Tirico has a graveyard of sexual allegations from his ESPN days, and so does fantasy man Matthew Berry; Michele Tafoya, NBC's longtime NFL reporter, made a full heel turn to anti-woke punditry after retiring from the sideline. It's hardly a shock that Dung – a rich, platformed member of the jockocracy–would espouse conservative Christian ideology, or that he'd be tempted to draw sports analogies in his rhetoric. But as long as Dungy has the NFL for a bully pulpit, he's no less polarizing a football man than Rush Limbaugh was during his brief ESPN stay. Dungy can speak his mind all he wants; you won't read me telling him to stick to sports. But the NFL might want to think about finding a new human shield. This one's lost his integrity.