MORGANTOWN, W.Va. — The following are the top sports stories in WVU, Marshall, Division II and High School Sports for 2022. This is the second in a two-part series. Stories No. 20-11 were released on Saturday.
#10 – Herbert Hoover extends state title streak to five years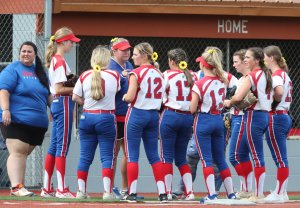 A loss to open the 2022 Class AA state softball tournament did not deter Herbert Hoover. The Huskies won four consecutive elimination games to claim their fifth straight state title. Herbert Hoover defeated Winfield 7-1 and 21-3 in the championship round after knocking off Shady Spring and Oak Glen to reach the finals.
Herbert Hoover (25-4) became the third team in state history to win five straight softball championships, joining Buffalo (2011-2015) and Hurricane (2015-2019).
#9 – Basketball buzzer beaters = State Championships
All 32 minutes were required to determine a pair of state basketball champions. Maci Neely's steal of an inbounds pass and triple at the buzzer led Cameron to a 53-50 win over Gilmer County in the Class A final.
Tied at 50 until @chsladydragons Maci Neely steals the inbounds pass and hits a 3 as time expires. Cameron H.S. wins the West Virginia Class A title, 53-50, over Gilmer County. @CHSgirlsbbcoach #wvgirlsbb #SCTop10 @SportsCenter pic.twitter.com/KDDx8n4WDX

— MetroNews HS Sports (@MetroNewsPrep) March 12, 2022
Zycheus Dobbs was the hero for Fairmont Senior in the Polar Bears' 60-59 win over Shady Spring in the Class AAA championship game.
A storybook ending to the Class AAA title game. Fairmont Senior's @zycheus_dobbs runner at the buzzer gives the Polar Bears their 3rd state title since 2016. FSHS defeats defending champion Shady Spring, 60-59! #WVPrepBB #SCTop10 @SportsCenter @TonyCaridi behind the mic. pic.twitter.com/tbVxOnf4Lv

— MetroNews HS Sports (@MetroNewsPrep) March 19, 2022
#8 – Hurricane stops Bridgeport's title run at seven years
An unprecedented streak of championships was brought to an end in dramatic fashion in the Class AAA baseball semifinals. Hurricane defeated Bridgeport, 3-2 in nine innings to deny the Indians' continued pursuit of an eight consecutive state title. A day later, the Redskins defeated MSAC rival George Washington to secure the Class AAA championship.
Postgame "Round of Sound" from Hurricane's 3-2 win over Bridgeport in the Class AAA semis:#wvprepbase pic.twitter.com/5zhOt8kbUi

— MetroNews HS Sports (@MetroNewsPrep) June 4, 2022
#7 – Joe Mazzulla takes top spot with Boston Celtics
At age 34, former WVU guard Joe Mazzulla is leading one of the premier franchises in American professional sports. Weeks before the start of the regular season, Mazzulla was named interim head coach of the Boston Celtics. The Rhode Island native replaced Ime Udoka, who was suspended for the 2022-2023 season.
In his first month on the job, Mazzulla was named the NBA's Eastern Conference Coach of the Month after guiding the Celtics to an 18-4 record.
#6 – Marshall football wins at Notre Dame, enters the "Fun Belt"
Five months after Marshall announced their intention to leave Conference USA for the Sun Belt Conference, the two leagues agreed to allow the Thundering Herd, Old Dominion and Southern Mississippi to join the Sun Belt in time for the 2022-2023 academic year. That agreement came in late-March.
Charles Huff posted the signature victory of his Marshall tenure in the second week of the season with a 26-21 win at No. 8 Notre Dame. The Thundering Herd ended Huff's second season with a 9-4 record after defeating UConn in the Myrtle Beach Bowl.
#5 – Under new leadership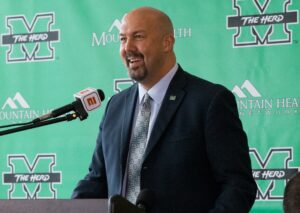 Both of the state's Division I programs welcomed new athletic directors under much different circumstances this year. On February 21, former Pittsburgh deputy athletic director Christian Spears was selected to lead the Thundering Herd of Marshall. Spears entered the department in the final stages of Marshall's transition from Conference USA to the Sun Belt Conference. Spears replaced Jeff O'Malley, who served as the interim athletic director during the transition.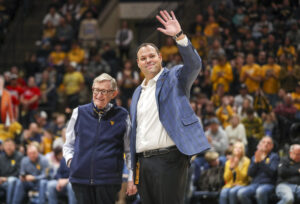 West Virginia University parted ways with Shane Lyons in November and named Wren Baker as the department's 13th athletic director in December. Baker held the same position at the University of North Texas.
Lyons had served as WVU's athletic director since 2015.
#4 – Redemption tours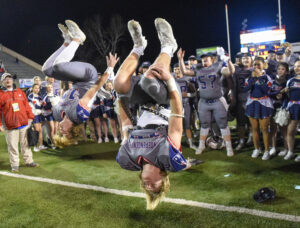 Three high school football teams and three high school basketball teams claimed state titles after falling in the championship games a year prior. Williamstown, Independence and Huntington won Super Six football championships after losing in the 2021 title games.
The Morgantown boys, Poca boys and Parkersburg Catholic girls also won state championships in March after finishing as the 2021 runner-up teams.
Postgame "Round of Sound" from Williamstown'a 52-20 win over James Monroe in the Class A final: #wvprepfb pic.twitter.com/Xf86saQ8w9

— MetroNews HS Sports (@MetroNewsPrep) December 4, 2022
Postgame "Round of Sound" from Huntington's 28-3 win over Parkersburg South in the Class AAA final: #wvprepfb pic.twitter.com/VZqBPbVAgF

— MetroNews HS Sports (@MetroNewsPrep) December 3, 2022
Postgame "Round of Sound" from Independence's 42-7 win over Herbert Hoover in the Class AA final: #wvprepfb pic.twitter.com/4L3JAdnFS5

— MetroNews HS Sports (@MetroNewsPrep) December 3, 2022
Postgame 'Round of Sound' from Morgantown's win over PSHS in the Class AAAA final:#wvprepbb pic.twitter.com/jX6t3MiM3q

— MetroNews HS Sports (@MetroNewsPrep) March 20, 2022
Postgame 'Round of Sound' from Poca's win over Bluefield in the Class AA final:#wvprepbb pic.twitter.com/V6IQfCZijo

— MetroNews HS Sports (@MetroNewsPrep) March 19, 2022
Postgame 'Round of Sound' from Parkersburg Catholic's 67-35 win over Wyoming East in the Class AA final:#wvgirlsbb pic.twitter.com/y2CjiwAL3Z

— MetroNews HS Sports (@MetroNewsPrep) March 12, 2022
#3 – Neal Brown to stay for 2023 season
With just one winning season in four years as WVU's head coach, Neal Brown's job status was a dominant storyline throughout much of the 2022 season. West Virginia needed wins over Oklahoma and Oklahoma State in November to finish with five victories. Brown's record at WVU is 22-25.
Brown's job status appeared to be hanging in the balance after the firing of WVU AD Shane Lyons on November 14. Lyons awarded Brown a contract extension after posting a 6-4 record in 2020. However, hours after Wren Baker was named as the new director of athletics on November 30, the university confirmed that Brown would remain as head coach.
#2 – Bob Huggins gets call from The Hall
As career milestones continued to add up for Bob Huggins in recent years, a call from the Naismith Memorial Basketball Hall of Fame became an annual expectation. That call officially came in April when Huggins became one of 13 inductees for the collection of basketball legends. Huggins was enshrined in a September ceremony in Springfield, Mass.
Huggins, a former WVU player, vaulted over former UConn head coach Jim Calhoun for third place on the NCAA wins list. With 926 victories, Huggins trails only Mike Krzyzewski and Jim Boeheim.
#1 – Glenville State wins National Championship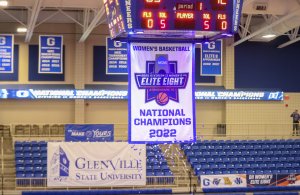 The Glenville State women's basketball team secured the school's first national championship in any sport on March 25. The Lady Pioneers defeated Western Washington, 85-72 in the National Championship game in Birmingham, Ala.
"It is so surreal. We want to give God glory. That is something we have done all year. That's important for us. I also want to thank all of our fans, who were like our sixth man tonight," said Glenville State head coach Kim Stephens on the CBS Sports Network broadcast. "I want to thank our team. They bought in and they played hard. I am not the easiest person to play for. But they did it. It paid off. It doesn't get any better than this."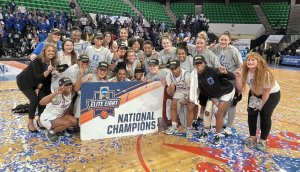 Glenville State (35-1) set a new scoring record for points in the NCAA Division II Tournament. Their 524 points surpassed the record of 504 points set by California University of Pennsylvania in 2004. In six NCAA Tournament games, GSU's average margin of victory was 25.8 points. Glenville State closed the year averaging 95.5 points per game, 13 points more than any team in Division II.
The championship was the first NCAA basketball title for a West Virginia school.