CNN
 — 

Regardless of whether you're married, single, engaged, or swiping right on dating apps, I hope you feel loved today. It's Valentine's Day, a holiday unmistakably marked by the arrival of heart-shaped items and flower bouquets. Many around the world will celebrate their romance – but it's also a wonderful time to honor friendship and companionship. Perhaps give your pets a longer cuddle, or maybe douse your plants with a little extra water. After all, they need love too.
Here's what else you need to know to Get Up to Speed and On with Your Day.
(You can get "5 Things You Need to Know Today" delivered to your inbox daily. Sign up here.)
At least three people were killed and five others critically wounded in a mass shooting at Michigan State University on Monday night. A 43-year-old man identified as the suspect had no affiliation with the school, police said during a press conference this morning. The gunman opened fire at two campus locations, turning the university where over 19,000 students live into a crime scene and forcing terrified students to hide as hundreds of officers in tactical gear swarmed the school. The suspect died from a self-inflicted gunshot wound, authorities said, adding they have yet to establish a motive. The identities of the victims are not being released at this time. 
The unidentified flying object shot down in Canadian airspace on Saturday appeared to be a "small, metallic balloon with a tethered payload below it," according to a Pentagon memo sent to lawmakers on Monday. The object also crossed near "US sensitive sites" before it was shot down, the memo explained. These are the first official details from the Pentagon on the objects shot down in recent days. Meanwhile, lawmakers on Capitol Hill are pressing to gain a better understanding of why the Biden administration shot down the objects following the takedown of the Chinese spy balloon that traversed the US the previous weekend. It remains unclear if the events are connected. The Senate is set to hold a classified briefing today on the objects.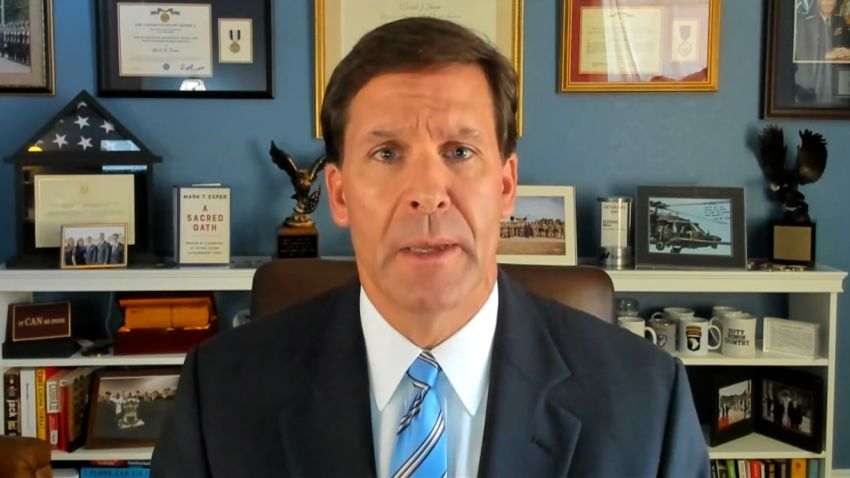 Ex-Trump official on what the unidentified objects could be
Amid the escalating conflict in Ukraine, analysts say new video appears to show heavy losses for Russian armored formations. The footage suggests failures in Moscow's command and tactics as Russian forces prepare for a spring offensive. This comes as Russia is gearing up for a "maximum escalation" of the war, potentially as soon as the next few weeks, according to a top Ukrainian national security official. In response, Ukrainian officials are renewing calls for more advanced weaponry from Western allies to counter the threat. A group of 40 countries including the US has provided nearly $50 billion in "lethal assistance" to Ukraine since the start of Russia's invasion last year, US Secretary of Defense Lloyd Austin said today.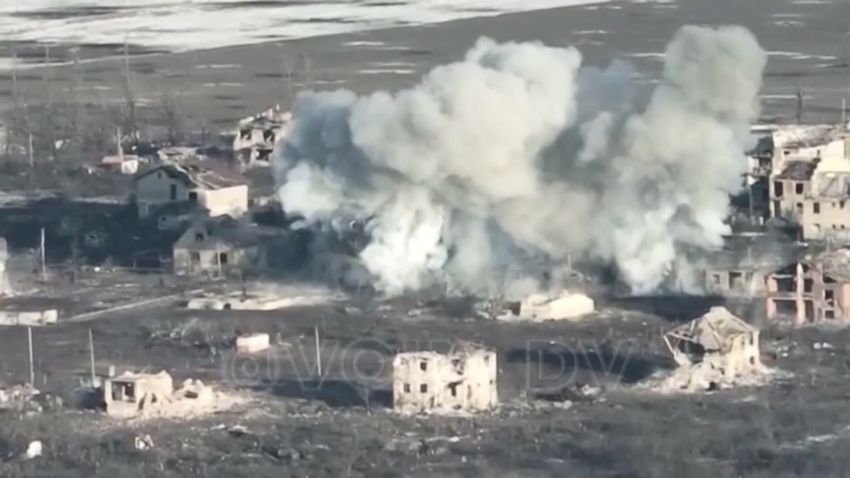 Satellite images show 'intense bombardment' as Russian army faces heavy losses
A United Airlines 777 leaving Hawaii made a scary plunge toward the ocean shortly after takeoff, flight tracking data shows. The incident occurred in December when the plane dived toward the ocean for 21 seconds a little over a minute after takeoff. Neither United nor the FAA indicated anyone was injured on the flight. Still, passengers on board were startled after the plane lost more than half its altitude and came within 775 feet of sea level, according to data from FlightRadar24. "There were a number of screams on the plane," a passenger told CNN. "Everybody knew that something was out of the ordinary, or at least that this was not normal." United said it conducted an investigation with the FAA and the pilots union "that ultimately resulted in the pilots receiving additional training," adding the investigation is ongoing.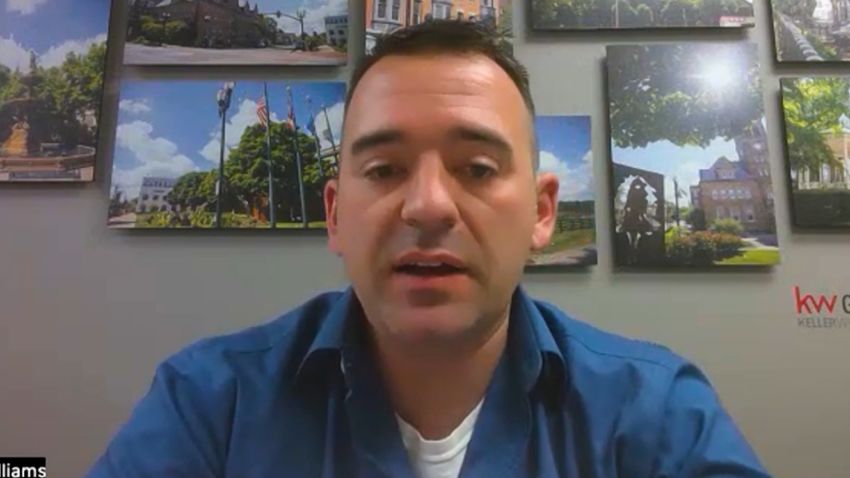 Father recounts moment his United flight plunged toward the ocean
Flowers and trees are blooming up to three weeks earlier than normal in the Eastern US. Experts say changes in climate are ushering in many full blooms across parts of the country – when they should still be nearly a month away. Much of the "early spring" has to do with the warm start to 2023. Several parts of the South and Southeast are off to their top-10 warmest years on record, and many cities are seeing their top-five warmest: Houston, Jackson, Nashville and Atlanta. It is even more dramatic in the mid-Atlantic and Northeast. Philadelphia and New York City are experiencing their warmest start to the year on record, so the early bloom will most likely expand into the Northeast in the weeks ahead.
Several US mobile carriers suffer technical difficulties
Several US mobile carriers experienced technical difficulties Monday night. DownDetector, a website that tracks service problems and outages, indicated that AT&T, T-Mobile, Verizon and Boost Mobile all experienced a spike in reports Monday night. It was unclear if the problems were connected. 
Super Bowl ratings touchdown
The Super Bowl attracted 113 million viewers, the third most-watched TV program ever. 
Dog runs away, makes 10-mile journey to a surprise destination
An adopted dog escaped her new owner and went on a solo journey for three days. See the surprising location where she was found.
'SNL' alums team up for a live comedy tour
Amy Poehler and Tina Fey are hitting the road together for a comedy tour starting this spring.
Revisiting 'Titanic' in theaters as an adult will open up an ocean of movie-going memories
Seeing "Titanic" in the '90s is a core memory for many moviegoers. This is what it's like to see the film re-released in theaters for its 25th anniversary.
Are you getting too much screen time?
On the "Chasing Life" podcast, Dr. Sanjay Gupta dives into the science behind how technology and social media are impacting our brains. He also speaks to one of the people he worries about most: his teenage daughter. Listen here.
4
That's how many months it has been since Hurricane Ian pummeled Southwest Florida. Still, many families are waiting for their insurance payouts and don't have the money to rebuild. This has left many people homeless and others living in difficult or dangerous conditions. Some even tell CNN they've moved back into their moldy houses because they have nowhere else to go.
"With this legislation, we are protecting kids from harmful, permanent medical procedures."
– South Dakota Republican Gov. Kristi Noem, after signing a bill Monday that will ban gender-affirming treatments for transgender minors in the state. The bill outlaws the prescription and administration of puberty-blocking medication in patients under the age of 18, as well as sex hormones and surgery related to gender transition. Opponents of the bill have said this measure would be harmful to transgender children and is a government intrusion into their medical decisions.
Check your local forecast here>>>
How the US imports flowers for Valentine's Day
Each year, more than 1 billion flowers come into the US to be sold on Valentine's Day. See how the process is quickly completed before they wilt. (Click here to view)