The floral midi dress is dead, long live the floral midi dress.
This was the somewhat mixed message John Lewis sent as it unveiled its latest fashion collection on Tuesday, saying it was time to move on from the trend.
Instead, its new fashion director, Queralt Ferrer, is championing relaxed separates, tailoring and statement prints.
Explaining the noticeable absence of ditzy florals, Ferrer said: "That was one of the main items that we thought we've got to move on from. It's not easy because customers love them, but it's a trend that has been around for too long and they were everywhere across the high street."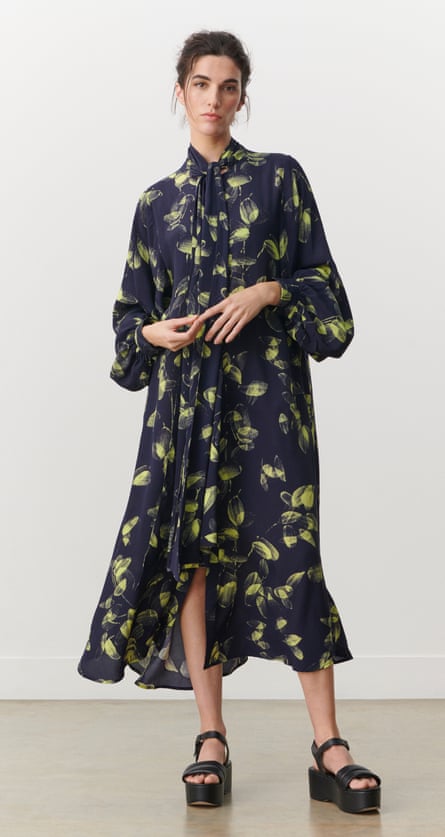 Ferrer isn't wrong about the trend's saturation. A floral midi and trainers has become the de facto uniform across the country.
It's spied everywhere, from the school gates to modern workplaces. Spanning multiple generations, Gen Z choose high hemlines, while a midi is the go-to for millennials and boomers alike. Everyone from the TV presenter Holly Willoughby to the Princess of Wales and model Emily Ratajkowski have been pictured wearing them.
Swap the trainers for heels and you have a favoured styling formula for wedding guests, appearing just as regularly at local register offices as at French vineyards.
It's a bold move from John Lewis to attempt to cancel a fashion item that for many has become a wardrobe staple akin to a Breton stripe top or white shirt.
As the retailer's first director of design for fashion, Ferrer is part of its strategy aimed at reaching £400m in profits by 2025. With the cost of living crisis becoming ever more pertinent, its fashion offering needs to work hard to entice cautious consumers.
Justifying her floral midi cull Ferrer said: "Our customer still loves a floral dress – and of course, we listen to her and make sure we have what she likes. But we don't want her to just keep buying what she already owns."
In its place, customers will find more statement silhouettes with punchy graphic prints. Similar to floral motifs on the runways of Michael Kors and Prada, they are more exotic botanical garden than romantic English country cottage.
Considered shopping seems to be the key takeaway from Ferrer's debut collection.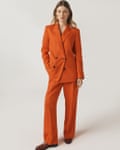 Speaking last October, four months into her appointment, she said her first port of call had been to revamp the brand's tailoring department. It is an area she continues to focus on, with wafty linen suits in bold colourways forming a key part of the latest lineup. These are pieces that can be easily mixed and matched, appealing to those consumers who need to consider each purchase carefully. Other retailers including Marks & Spencer, Reiss and Jigsaw are also championing separates over dresses.
By slimming down the floral dress offering and focusing on more relevant and considered pieces, John Lewis says it aims to become "a more significant player in fashion".
The company, which reported a loss of £99m in September, finds itself under increased pressure from M&S, which in January boasted its biggest share of the clothing market in seven years after a festive boom. According to a forecast by Retail Week, it is set to overtake John Lewis in the ranking of the biggest UK retailers by 2026.